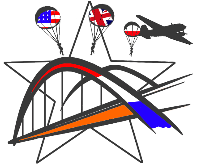 © WW2 Market Garden - all rights reserved - disclaimer
Sgt. William C. Bowser
502nd Parachute Infantry Regiment - 101st Airborne Division
William 'Bill' Conrad Bowser was born at home, near Rossiter, Pennsylvania, on June 29, 1920. William "Bill" is the youngest child of Lawrence and Margaret (Brown) Bowser. He grew up with three older brothers (Arthur, Floyd, and Eugene) and two older sisters (Mildred and Helene).

When Bill was growing up he attended the Pleasant Dale School and was a member of the Steffy Church in Johnsonburg, Pennsylvania. Bill worked for P&N Coal Company prior to his enlistment in the US Army. After receiving infantry training he decided to join a newly created fighting force, the paratroops. He volunteered for parachute duty on March 3rd, 1942. The first jump that Bill made from a C-47 was on his 23rd birthday, June 29th, 1943. After completing his jump training in Fort Benning, Georgia, he received his parachute wings.

He was shipped to England September 5th, 1943 aboard the SS Strathnaver. The ship sailed for 6 days, but had trouble, and had to make port in St Johns, Newfoundland for repairs. The troops were then boarded on the SS Ericsson and arrived in England on October 18th. The trip took a total of 44 days.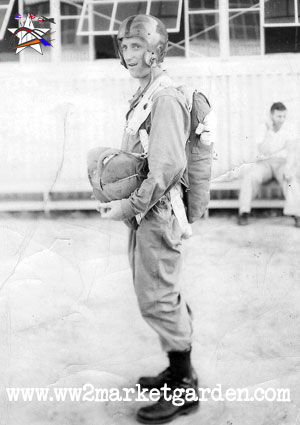 After many more months of additional training in England, Bill entered combat, as a Corporal, on June 6th, 1944, D-Day. During this jump he landed on a fence in a farm field. On June 11th Bill was part of Lt-Col Robert Cole's famous bayonet charge at Carentan. After fighting through Normandy, Bill's next combat jump was on September 17th (Operation Market Garden) in the Netherlands. Bill was promoted to Sergeant during the battle at Best.

After Holland, he next saw combat at the "Seige of Bastogne" during the Battle of The Bulge, in Belgium. His Company E-502nd was defending part of the perimeter, surrounding Bastogne, at Longchamps. On January 3rd, 1945 Bill was wounded in combat during the ferocious all out attack by the 9th SS Panzer Division. After returning from the hospital on April 1st, he rejoined his Company to help push the Germans back into Germany. The war was soon to be over and Bill was sent home from England September 6th, 1945 and arrived in the U.S. September 14th.

Bill earned the following awards:
- Combat Infantry Badge
- Bronze Star Medal
- Purple Heart
- Good Conduct Medal
- Distinguished Unit Badge with Oak Leaf Cluster
- American Theater Service Medal
- European, African, Middle Eastern Service Medal with 4 Bronze Service Stars

He was in the following Campaigns:
Normandy, Holland, Ardennes, Alsace, Rhineland and Central Europe

After Bill's discharge he later married his wife Velma (Neal). They have one daughter "Joy", 2 grandchildren and 6 great grandchildren.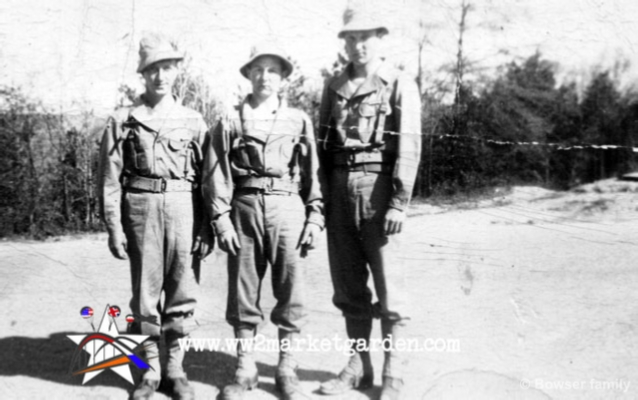 Story written in May 2011 by Bob Young, cousin of William A. Nesbit and friend of Bill Bowser. All photographs on this page are courtesy of the Bowser family.