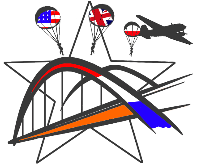 © WW2 Market Garden - all rights reserved - disclaimer
S-Sgt. Donald C. Carlson
489th Bomb Group - 8th United States Army Air Forces
Donald C. Carlson was born on January 25 1925 in La Salle, Colorado and enlisted in the army on March 13 1943 in Denver, Colorado.
As a gunner he made thirty missions in France, Germany and the Netherlands. For these missions he received the 'Air medal' on July 16 1944 and the 'Distinguished Flying Cross' on September 28 1944.
His unit was equipped with heavy bombers, the Consolidated B-24 Liberator. During september 1944 the 489th bomb Group was stationed near the small town Halesworth in the northeastern corner of Suffolk, England. The 93rd, 446th, 448th and the 489th bomb Group formed the 20th Combat Bombardment Wing.


On September 18 1944 one of their missions was to drop supplies for the 82nd Airborne Division at a designated supply dropzone at Groesbeek. For this purpose the bombers were converted to transport aircraft. By removing the ball turrets, an opening was created through the bottom of the plane through which the supplies could be dropped. To drop the supplies a dropmaster was added to the standard crew. His role was to conduct the dropping.


A total of 252 B-24 Liberators of the 8th USAAF started their mission and left England for the Netherlands. From these 252 bombers 248 B-24 Liberators were able to drop their supplies to the 82nd and 101st Airborne division. The 20th Wing consisted out of 131 planes during the resupply mission.


Intense flak downs seven B-24's and damaged 160 planes of which six are damaged beyond repair. One airman is killed in action, 26 were wounded in action and 61 crewmembers were missing in action.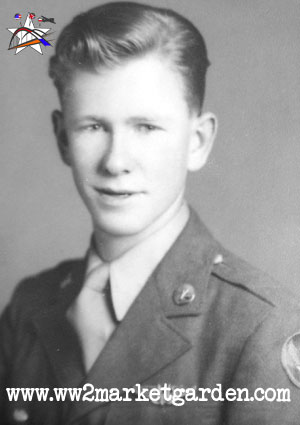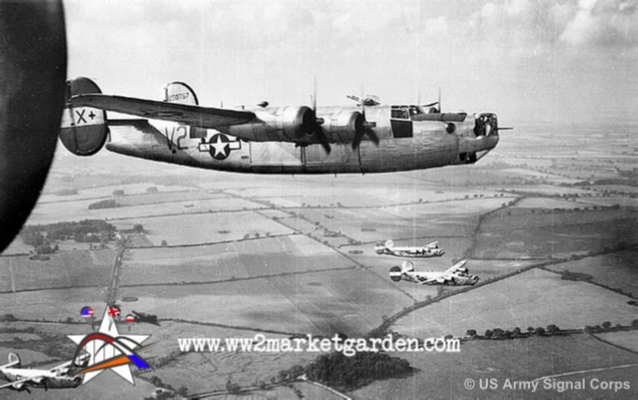 B-24 bombers of the 20th Combat Bombardment wing on their way to the supply dropzones for the 82nd Airborne Division.