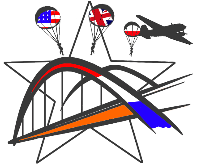 © WW2 Market Garden - all rights reserved - disclaimer
PRELIMINARY BOMBING OPERATIONS
To pave the way for the airborne operation groups of bombers were sent to the Netherlands just hours before the Operation Market Garden took place. The bombing programme was directed against German targets such as: airfields, anti-aircraft locations, military headquarters, railways and railway stations and known troop concentrations in the operation area. The bombing operations took place in the three sectors of the airborne divisions.

Bomb run Son, The Netherlands 17 september 1944
In the morning of Sunday 17th september 1944 many targets were bombed in support of the upcoming operation Market Garden. In the early morning of 17th september 1944 thirty-seven B-17's of the 303rd Bomb Group called "The Hells Angels" left their base in Molesworth,England to targed the wooded area on the southern part of the drop,- and landingzone near Son, The Neherlands.
The thirty-seven B-17s flew in six Squadrons under command of captain Robert W. Sheets B-17G plane #42-97281 named the "Queenie" to their target. Around the target area, there were 2/10 to 3/10 low clouds, no middle-clouds, 10/10 clouds above the bombing altitude and some slight haze. Thirty-six B-17's dropped 1,072 260 lb. M81 fragmentation bombs from an 15,700 to 16,400 feet altitude. The "Q" Squadron scored direct hits on its assigned mean point of impact, also three roads and an intersection. The "R" Squadron bombs hit in an
open field, missing its target and were unobserved. One B-17 aircraft #42-31739 Pugnacious Peter, of the 358 bomb squadron (Twomey), failed to bomb. The bombardier forgot to put his bomb select lever in the operating position. Bombs were returned to Molesworth. Others dropped their bombs visually.
SECTOR: 101st AIRBORNE DIVISION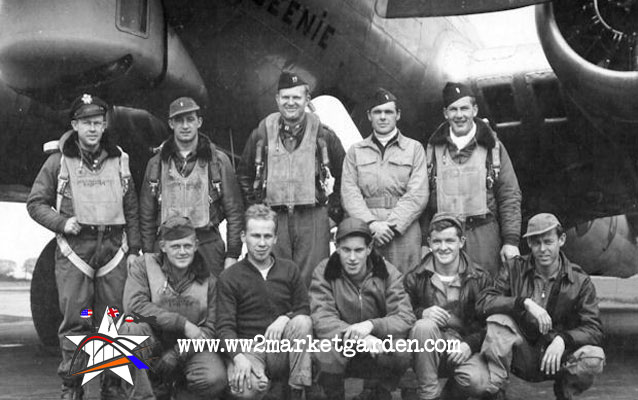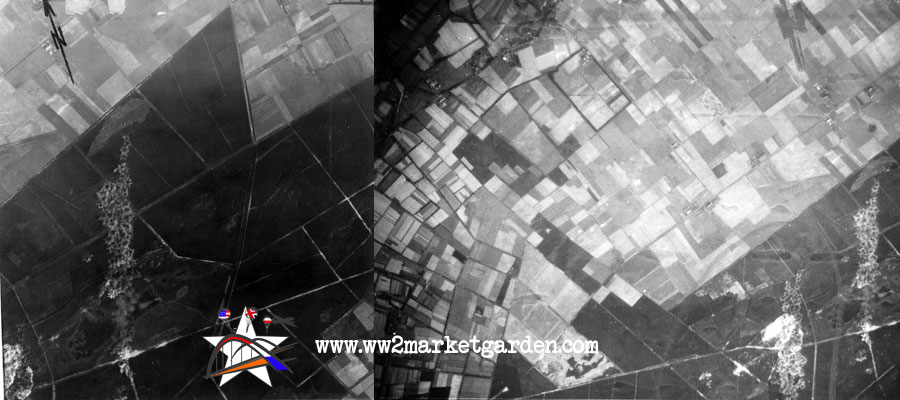 Photo: The crew of 'Queenie', a B-17 'Flying fortress' bomber, just before their sortie to the Netherlands.
Photos: Various shots of the hits made by 'Queenie' and her bomber colleagues on the landing grounds at Son, the Netherlands.
MORE BOMBING OPERATIONS COMING SOON