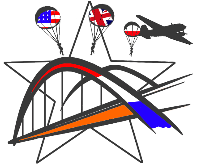 © WW2 Market Garden - all rights reserved - disclaimer
NEERPELT - JOE'S BRIDGE
On September 10 1944, the Irish Guards of the British 21st army had a new starting position, Lommel and Overpelt (Belgium). This is where they took the Maas-Schelde canal bridge from the Germans. The commander of the Irish Guards, J.O.E. Vandeleur, knew that he had to take this bridge to make a thrust into the Netherlands. The Germans knew that this was a vital bridge and had it covered with multiple 88 mm cannons. During the night of September 10 the first troops arrived at the bridge.
J.O.E. Vandeleur decided to attack the bridge with a small battle group with tanks, protected by the infantry of his cousin G.A.D. Vandeleur. After an intense fight, in which many British and German troops lost their life, the bridge fell into the hands of the Irish Guards. The Germans made several counterattacks on the bridge. The battles for the bridge were so intense that the last measure during a fight had to be taken, a bayonet charge. The Germans tried to blow up the bridge, but British engineers made sure they cut the wires of the explosives during the battle.
There is some doubt why the bridge is called JOE's bridge. Most likely the bridge is named after the man that lead the attack, John Ormsby Vandeleur, simply Joe. But there is a small possibility that the bridge is named after the engineers that cleared the bridge. Troops of the 615th Field Company Engineers, nicknamed the Joe's.
The bridge that the British conquered over the Germans in 1944, didn't look like the bridge that is used nowadays. During the invasion of Belgium in 1940, the Belgian army blew up the bridge. The Germans rebuild a new pontoon bridge just to the west of the original bridge. Joe's bridge was eventually used as the bridgehead for operation Market Garden, a plan that was designed by field-marshal Bernard Montgomery.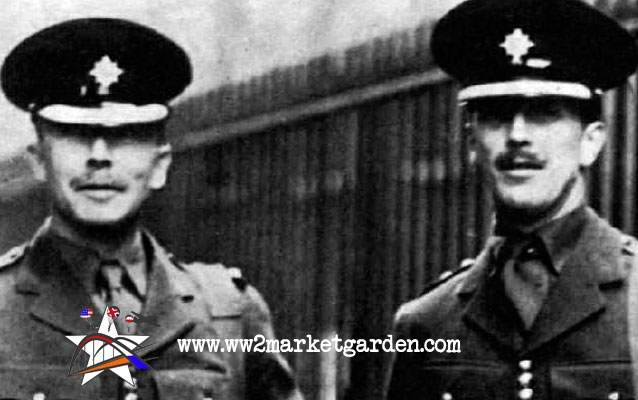 John (J.O.E.) Vandeleur with his brother Lt-Col. Giles Vandeleur.